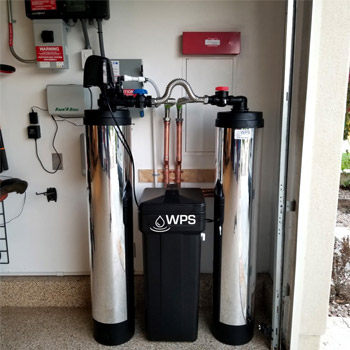 Are you tired of dealing with hard water problems in your home or business? Look no further than WPS Inc. for affordable and reliable water softener installation services in San Diego. As a veteran-owned and operated company, we understand the importance of having access to clean and pure water for your daily needs. That's why we offer a range of services and products for water treatment systems, including reverse osmosis systems, water coolers, water softeners, and whole house water filtration systems.
Based in San Diego, California, WPS Inc. specializes in providing residential and commercial water filtration services. Since its founding, the company has been installing water filtration systems and providing its services as one of the primary water filtration companies in the area. WPS Inc. takes pride in its commitment to providing high-quality, reliable systems that meet the specific needs of each customer.
At WPS Inc., we understand the issues with the lack of rainfall in Southern California and the need to import potable water from other states, resulting in expensive and poor-quality tap water. That's why we are dedicated to finding the best solution for every household to get clean and pure water straight from a faucet. With this hard work and dedication, WPS Inc. Company was created.
Our team of experienced professionals provides installation, maintenance, and repair services for water softeners and other water treatment systems to ensure that they are functioning properly and providing the highest quality water possible. We offer these services for both residential and commercial properties, making it easy for you to get the water you need, no matter where you are.
At WPS Inc., we are committed to delivering exceptional service and support to our customers. Whether you need a water softener installation or plumbing services for your home or business, our team is dedicated to providing timely and efficient services to meet your specific needs. Contact us today for a free consultation and start enjoying the benefits of clean and pure water straight from your faucet.