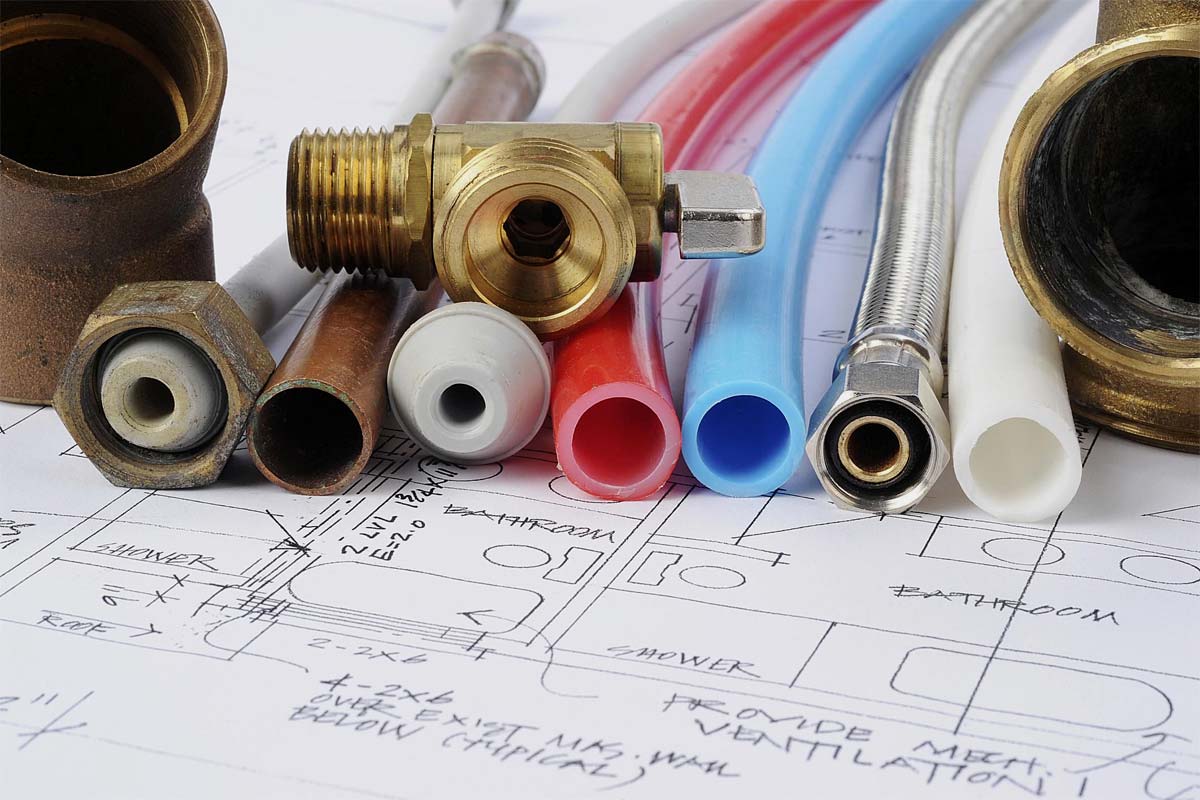 Professional re-piping and pipe relocation
The pipe that brings water to your home can be made from a variety of materials. Besides the cost, which is the main factor to consider are present other concerns; city rules, environment and type of soil. All cities have different regulations for the pipe size and type of pipe. Some city authorities allow you to make your own choice to select the pipe on your needs, also some city authorities requires inspection after gas line instillation, water pipe repair or sewer line replacement.  The most common pipes are made from PVC, PEX, zinc-plated iron, brass, and copper.
• Water pressure drops in the house could be a problem of ongoing leaks, corroded pipes, rusty water, or rupture under slab foundation; this is the case when entirely replacement of pipes is required.
• Usually, new pipelines are installed at the beginning, after the water supply is transferred to the new system, and then old pipes are drained and removed or abandoned in place.
Install or Replace Drain Pipe
If you do not live in a brand new house, most likely that the plumbing of your home has been part of your hose from the time it was built.
Removing all drainage pipes (PVC, ABS, Cast Iron) and installing new ones can cost the most, sometimes it is more cost-efficient then small repairs. If your drainpipes are old and show a lot of signs of wear, most likely, the old pipes will be recommended for replacement.
Replacing Cast Iron, PVC or ABS Drain Pipes
Installation of Cast Iron drain pipes was a standard until the 1960s. The installation cost of Cast Iron pipes are 2-4 times more expensive than PVC or ABS. In nowadays, the lower price for PVC and ABS pipes made them more popular. Cast Iron pipes are subjected to rust; nevertheless, the lifespan of it is longer than PVC or ABS pipes.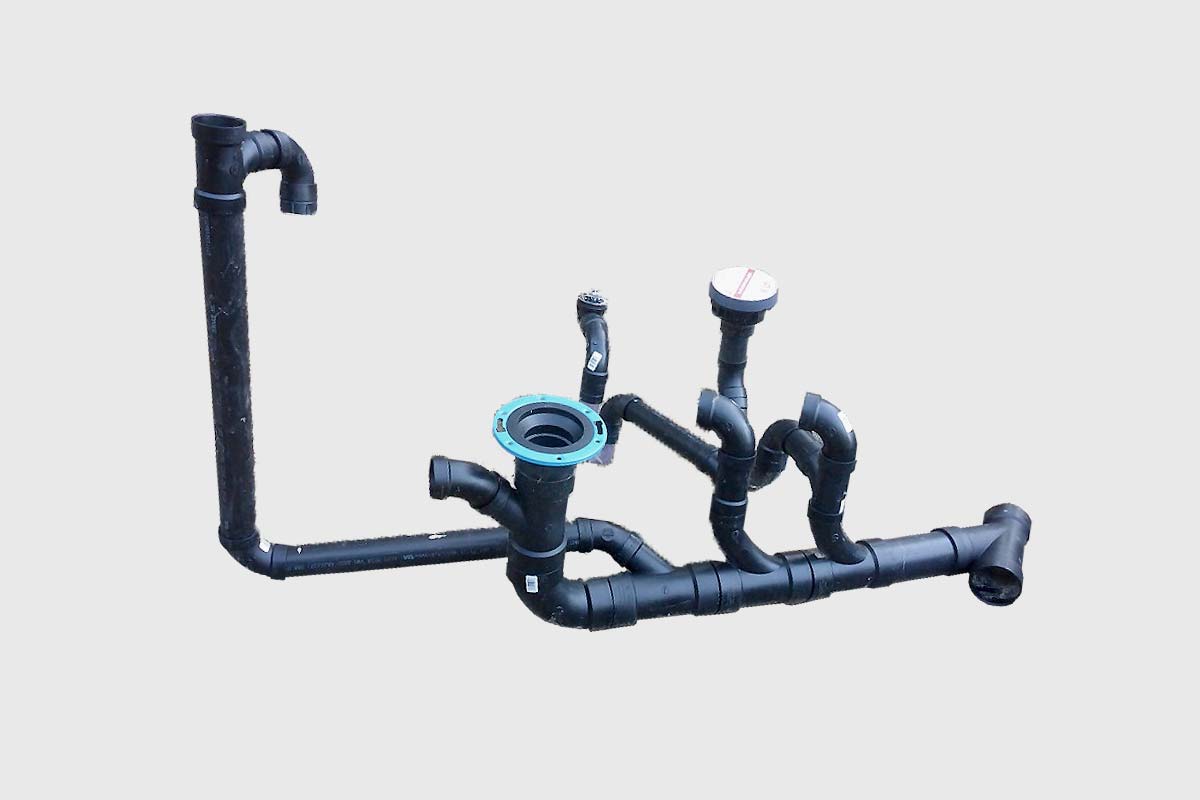 Cost Factors
The value of installing or replacing pipes may vary as a result of many factors. The most critical is the choice of material, Cast Iron, ABS or PVC, diameter of the pipe, hardware required to complete a task. A lot of work in preparing the piping, it may also affect the cost.
An experienced plumber evaluates the location and determines whether the wall or floor needs repairs or modifications that could increase the final price. The installation of a ventilation pipe requires additional materials, if necessary. If the pipeline requires a particular route or expansion to achieve the proper flow, supplementary material and labor may increase the project cost.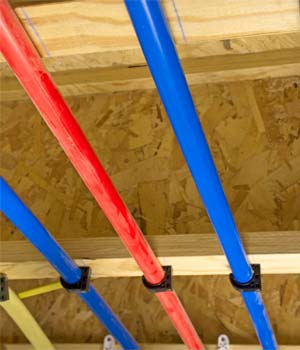 PEX Piping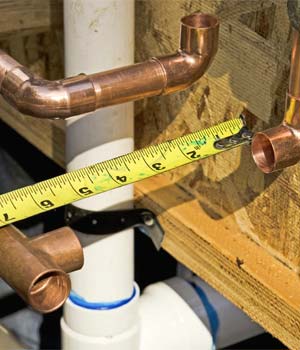 Copper Piping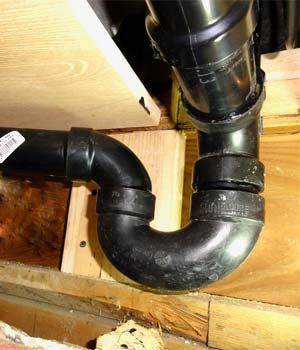 P-Trap Drain Piping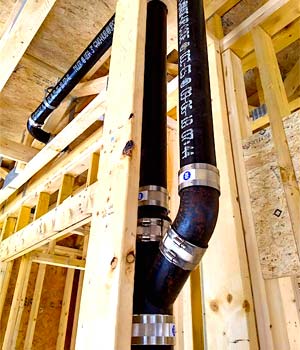 Drain and Sewer Piping
Cost to Replace / Install / Repair Water Supply Pipes
Cost to Re-pipe a House with Copper Pipe: $6,500 – $22,000
Cost to Re-pipe a House with PEX: $1,850 – $9,500
Cost to Replace Galvanized Pipes: $1,850 – $21,000
Re-piping and new pipe installation: $0,50 – $3,25 / Linear foot
Cost to Replace / Install / Repair Drain, Sewer Pipes
Sewer Line Repairs in the Yard: $2,200 – $3,800
Cost to Repair Drain Line Leaks or Breakage in the Home: $300 – $1550
Cost to Replace a P-Trap: $186 – $650
Cost to Replace Drain Pipe in Basement: $1,400 – $2,850