Kitchen or Bathtub Faucet Leaking?
WPS will help with faucet repair and replacement!
Dripping faucets could cause your home to waste more than 200 gallons of water every month (The EPA reports leaky faucets waste 3,000 gallons a year, or 250 gallons a month); this could increase your monthly bill. If you would like to cut your water bill and save water, you should contact our professionals at West Plumbing Services as soon as possible for the faucet repair or replacement. Besides water waste, the leaking faucets could be signs of other plumbing issues – this could be pricy in long terms. Our plumbing experts will not only fix the current problem but also inspect, test, and analyze any more significant plumbing issues. In essence, this will help you keep your house in full functionality and will save you money. Do not hesitate. We are a Reliable Plumbing Company – a quick solution for leaking faucets that you can trust.
Renovate Your House with new Kitchen Faucet, Shower Handle, and Showerhead
It's incredible how something like kitchen faucet, shower handle, and showerhead replacement could lead to a quick transformation of your kitchen, bathroom. Instead of dealing with it by your self, let our team of professionals handle this heavy lifting for you. We have knowledge and experience to do it quickly and accurately on the first visit. Enjoy your lovely new kitchen faucet, shower handle and showerhead without bothering of doing your self.
Cost Factors
Certain kitchen faucets can be hard to repair/remove if they are rusted, have broken threads, or other parts. This can add labor time to the job and possibly damage the plumbing lines. In some cases, instead of faucet repair is more cost-effective to replace it. If the new faucet doesn't fit the countertop or sink, adjustments may need to be made, which can considerably increase the final cost.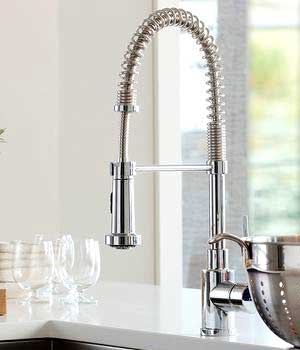 Kitchen Faucets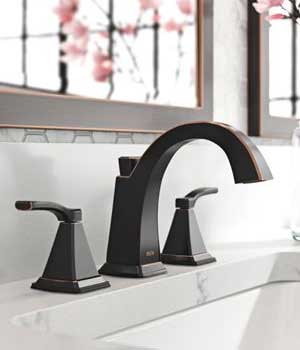 Bathroom Faucets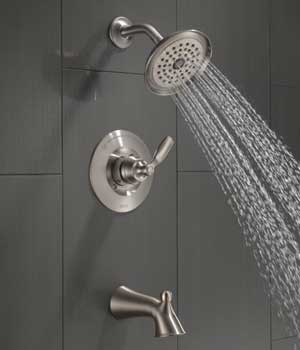 Showers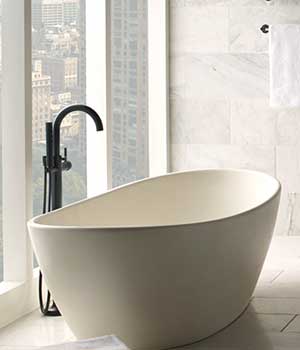 Bathtub Faucets
Repair a leaking faucet Costs
The cost to repair a leaking faucet starts at $129.98-$240.47 per faucet. Your actual price will depend on job size, conditions, finish options you choose.
Replace / Install a faucet Costs
The cost to replace / install a faucet starts at $156.65-$480.15 per faucet. Your actual price will depend on job size, conditions, finish options you choose.