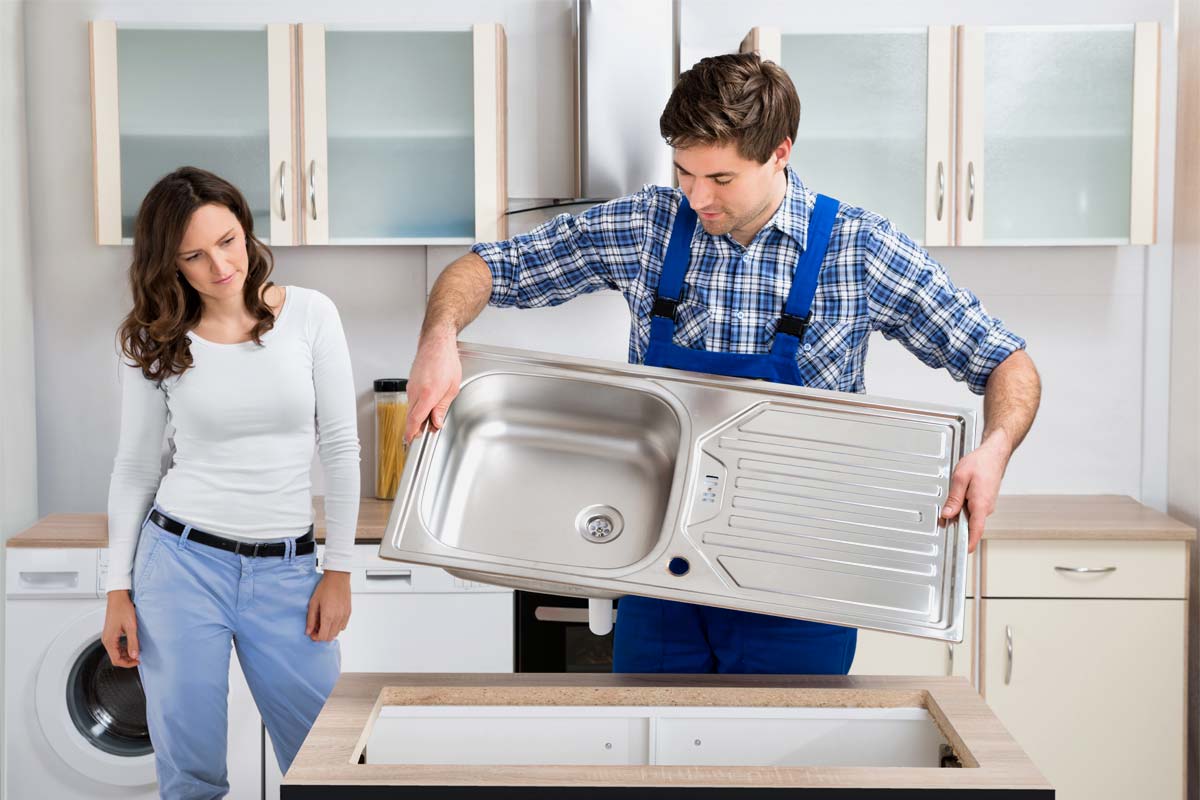 Kitchen Sink Repair
Since the ordinary household uses a kitchen faucet more than 30 times a day, a strainer and drain pipes are invisible work paths. Due to constant exposure to water and sudden changes in temperature, gaskets and grommets, which create a tight seal, can deteriorate over time. This is why the sink basket is the 1st place for water leaks. Kitchen faucet replacement may also be required at the kitchen sink installation in order to complete a kitchen remodeling project.
Type of Sinks
• Single Basin. A small single-basin sink is suitable for limited space and economical kitchen design.
• Double Basin. Perhaps the most popular kitchen sink, a double sink allows normal washing and rinse using separate tanks and drains.
• Three or more Basins. Available in various designs, multi-basin sinks allow you to wash, rinse, and drain without using countertops and provide a special vegetable washbasin when larger basins are full.
• Deep well. These sinks are wide and deep and are usually single-tank models. They are famous for those who often wash large pots and pans or have other cleaning needs that require a large washing capacity.
Kitchen Sink Installation
When replacing a kitchen sink, the homeowner can choose the simple path and replace it with an identical one, which makes kitchen sink installation simple with minimal complexity. However, many options will help you consider the kitchen with new features and facilities.
Sink Material and Faucets
Homeowners should choose the type of material they want. Stone, stainless steel, cast iron, and composite sinks, all are popular, and each has its appeal, although the costs can vary widely. They also need to decide if they will keep the existing faucet and make sure the new sink has the correct holes for that faucet.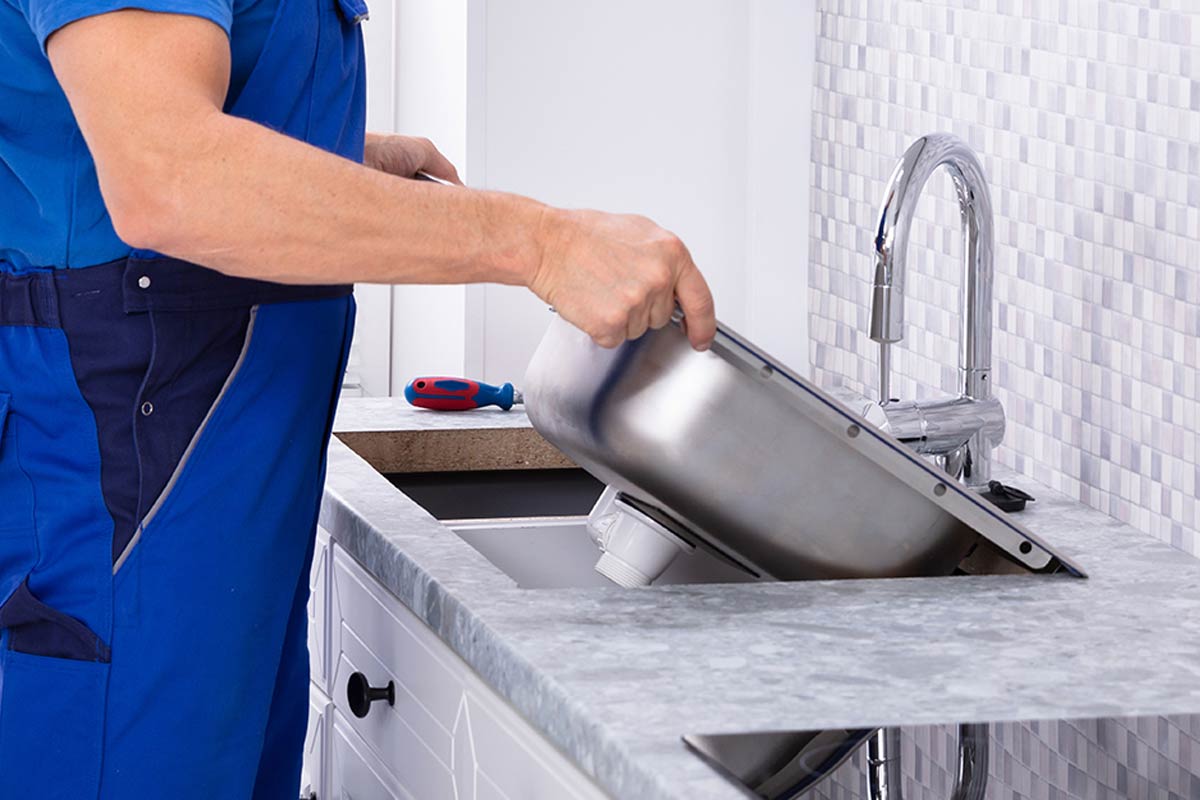 Cost Factors
The kitchen sink repair and installation cost varies depending on whether the plumber is installing a new drain line or replacing a leaky strainer basket. This project can be quick and easy, but labor costs can increase dramatically if existing fittings are corroded. The total cost depends on how many pipes need to be replaced, the amount of work required to remedy the pre-existing problems, and the separation of the garbage disposal or dishwasher.
Attention! Some installations require electrical modifications and AFCI/GFCI outlets. A licensed electrical contractor should do any electrical modifications or installations. The electrical contractor should be hired separately or subcontracted.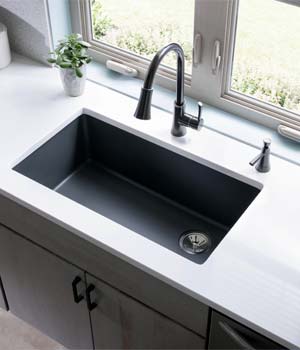 Single Basin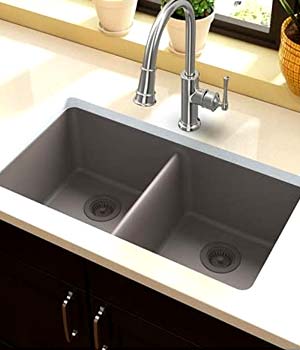 Double Basin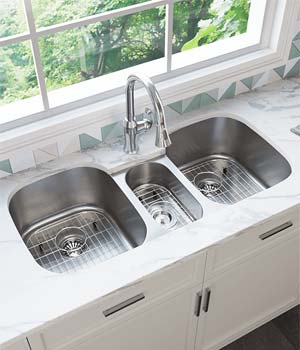 Three or more Basins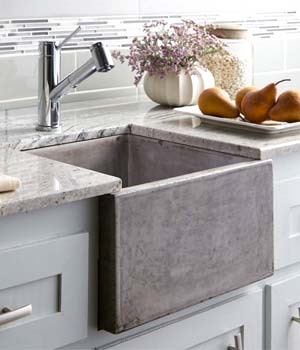 Deep Well
Kitchen Sink Repair Costs
The cost for kitchen sink repair starts at $158.64-$420.78 per sink. Your actual price will depend on job size, conditions, finish options you choose.
Kitchen Sink Installation Costs
The cost for kitchen sink installation starts at $429.43-$1678.16 per sink. Your actual price will depend on job size, conditions, finish options.