Expert San Diego Plumbing,
Water Filtration & Water Heater Services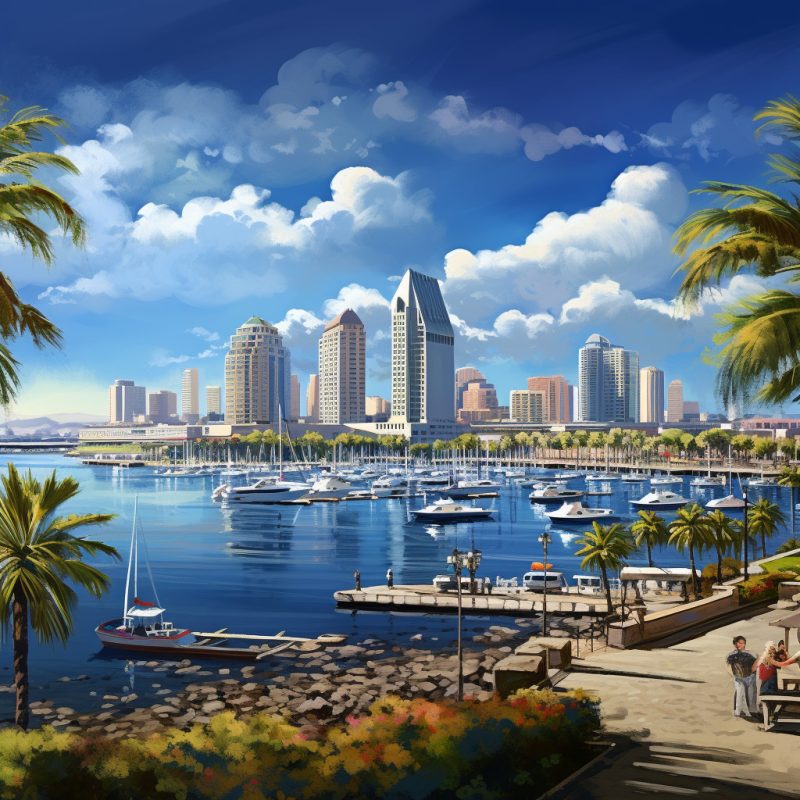 In the bustling city of San Diego, the importance of a reliable plumbing and water management system cannot be overstated. With its year-round sunny weather and beautiful coastline, residents and businesses alike need access to clean and safe water. That's where WPS Inc. comes in, offering top-notch Water Filtration, Water Heater, and various Plumbing Services tailored to meet the unique needs of this vibrant city.
Why Choose WPS Inc.?
At WPS Inc., we understand that San Diego's diverse range of homes and commercial spaces require specialized water solutions. Our team of experts is not just skilled in plumbing; we're also San Diego enthusiasts, ensuring that each service we provide is in harmony with local water regulations and environmental standards. Here's why you should trust WPS Inc. for all your water service needs:
Local Expertise: We know San Diego's water profile and tailor our services to ensure your water is perfect for the sunny Southern California climate.
Quality Service: Our commitment to excellence means you get the best service for Water Filtration, Purification, and Heating solutions.
Innovative Solutions: From Bottleless Water Coolers to the latest in Leak Detection technology, we're at the forefront of water service innovations.
Customer Satisfaction: Join our legion of satisfied customers who enjoy peace of mind knowing their water systems are in expert hands.
Our Premier Services:
Water Filtration Services: Enjoy the purest water with our cutting-edge filtration systems, essential for maintaining San Diego's lifestyle.
Water Purification System: We install state-of-the-art purification systems to ensure your water is free from contaminants and impurities.
Drinking Water System: Our systems provide you with access to clean drinking water, a must-have in our beautiful coastal city.
Water Softener: Protect your appliances and enjoy softer skin and hair with our water softening solutions, tailored for San Diego's water hardness.
Water Cooler Bottleless: Embrace the eco-friendly San Diego ethos with our bottleless water coolers, reducing plastic waste and providing endless hydration.
Pressure Reducing Valve: Protect your plumbing from San Diego's variable water pressure with our reliable valve installations.
Main Water Shutoff Valve: Gain control over your property's water supply, a crucial feature in the event of a plumbing emergency.
Angle Stop Valve: An essential component for any San Diego dwelling, ensuring the longevity of your plumbing system.
Faucet Installation: Upgrade your space with our sleek faucet installations, combining functionality with style.
Toilet Replace / Repair: Our efficient services ensure your toilet is always running smoothly, a necessity in a city that values its comfort.
Sink Replace / Repair: Enhance your kitchen or bathroom with our sink services, blending seamlessly with San Diego's modern aesthetics.
Shower Replace / Repair: Keep your shower experience luxurious with our expert replacement and repair services.
Pipe Repair / Relocation: Adapt your plumbing to the needs of your space with our pipe services, minimizing disruptions to your daily life.
Leak Detection: Early detection saves water and money, and our services ensure that San Diego's precious resource is never wasted.
Water Heater Services: We keep your water warm for those cool Pacific evenings with reliable water heater installations and maintenance.
Washing Machines Install: Our installation services ensure your washing machine is set up correctly, avoiding water wastage and ensuring efficiency.
Dishwasher Installation: Get the most out of your dishwasher with our professional installation, designed for San Diego's active lifestyle.
Garbage Disposal Replace: Keep your kitchen clean and functional with our disposal services, crucial for any San Diego culinary space.
Backflow Services: Protect your water supply from contamination with our certified backflow prevention services.
Delivery and Sump Pumps: Protect your property from San Diego's occasional flash floods with our reliable pump services.
Join Our Satisfied Customers
Step into the world of hassle-free plumbing and water services with WPS Inc. Our dedication to excellence and customer satisfaction has made us a trusted name in San Diego. Whether you need a sophisticated Water Purification System or a simple Faucet Installation, our expert team is here to deliver quality, reliability, and peace of mind.
Embrace the WPS Inc. difference and ensure your home or business is equipped with the best water services in San Diego. Contact us today and join our family of satisfied customers who have experienced the ultimate in water service excellence.